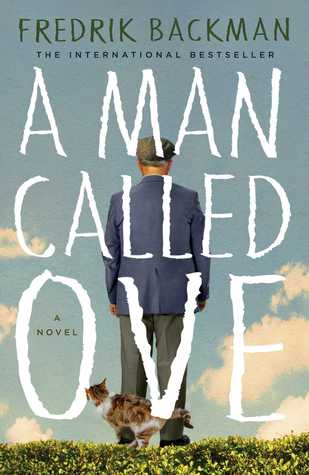 I have always been a solitary reader, I got my recommendations from people older than me and out of touch with the ongoing trends till I left high school. It would surprise most people who know how much time I spent reading, that I had not even heard of Harry Potter till a classmate put the Chamber of Secrets in my hand and asked me to try it out.
I would have welcomed the existence of GoodReads then and even of this book blogging community. I am making full use of them now, almost with a vengeance to make up for the lost time. Fredrik Backman is one of those 'trends' that I am just starting to catch up to. This is one of the most talked about of his books, and starting it I thought that the simplicity of the writing would be unable to convey the emotions that everyone seemed to be raving about in the reviews.
Part way into the book I was laughing between my tears and sobbing between chuckles if that makes any sense. I doubt there are many people who are out there (and who check into these reviews) who have not heard or read this masterpiece. If you do fall in that minority who are in one or the other of that group, steps to rectify it are required. Ove is an old man who does not have much to look forward to, and has even lesser fond words for the world around him. A man out of sync with the times, he is finding it hard to go through with the one thing he has set his mind to. Grief and loneliness walk hand in hand in many of the chapters, if not Ove's then those of the other people in their small community make themselves seen. The smallest word, said with heart makes the whole world go around. It was like watching the song from the movie UP(At least this version of it :https://www.youtube.com/watch?v=TOmZ66lIzJA).
The simplicity of the writing (which misled me for about five minutes) is further testament to the fact that flowery language is not required to indicate heartfelt emotions. By the time I left the people of the book, I grew fond of not just forthright Ove but all the other people in their neighbourhood.
P.S: This was my 300th post! Even without planning, it turned out to be of a special one!