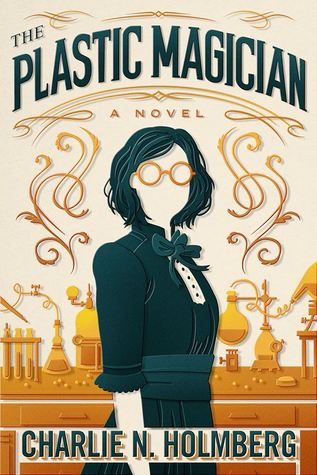 I read the original series very early on during my Kindle Unlimited membership. What drew me to this author was that even if the entire book is not up to one's taste, the unique idea within the story can easily be appreciated.
This book is a return to the world of Magic described in the Paper Magician series by the author.Magic in this world is not of fairy dust and miracles, it has its roots more in the engineering side of life. Everything has a connection or logic which makes a strange sort of sense. The leading lady in this book is Alvie who has her heart set on becoming a Polymaker, a relatively new field. Man made materials are controlled through 'bonding' and plastic is the new focus. In the non-magic part, science and technology is just rearing its head(probable fodder for future books set in this world). Alvie is very intelligent, but strangely innocent in the ways of the world. The story is of her moving to England to become an apprentice and of discovering new things in her field. Her bungling attempts at the normal parts of life added a bit of flavour to the book. It would be interesting to see what she would do next(hopefully in the next book).
There is adventure, intrigue and excitement all tied up within the story, and although I still rate the paper magician higher, this book is also worth the four stars that I plan to give it.