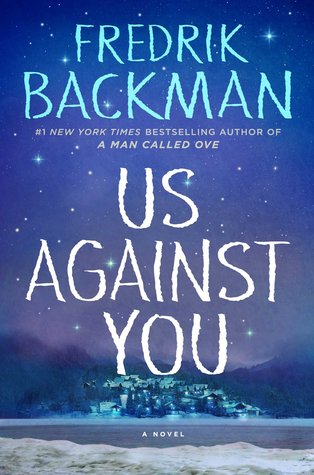 I discovered the author rather late and have Goodreads to thank for setting me on the right track. When I finished this book, I turned to my husband to sigh and say that this is what we bibliophiles wait for when we wade through books that do not speak to us enough.I reviewed the first book here: Beartown(do read before proceeding for some form of continuity, I did it too to make sure I do not repeat myself). I had not even actively registered that this book was part of a series. When I saw this second one appear on NetGalley I jumped and must have repeatedly clicked request. I got rejected from one avenue, but luckily I was given a reprieve.
There is so much that I want to say about this book but do not want to spin too long a yarn so you could stop reading this soon enough and get to actually reading this book (or the series if you are yet to read the first). I must begin by saying this book is effectively in the third person, it makes it easier in some ways to protect your heart from the hurt of one person because you watch them all ache and grow. It may not be the best form of communication for all, though. Before encountering the residents of Beartown and their beloved hockey team, I did not imagine giving five stars that easily to a book that made me that sad and powerless.
This second book picks off right where we left them all in the last book trying to justify the choices they made in a burgeoning war. There is a depth to politics that rears its ugly head in each and every event in this book. One man may think he is pulling all the strings but things can get away from him.I cannot mention any one person because it is the story of all of them, both the obvious and the unseen. Life is neither cut and dried nor pretty but they make judgement calls that we should wish we never have to.Its the struggle of a small town making some changes while others stay the same, what people do to just survive. When I found out the significance of the title, I had goosebumps down my arms.
There is only one other thing I want to mention before I throw my few words into the world and add to those countless others singing this book's praises. Each focal character in this book has a woman, a strong and resilient woman or just someone they care about. This connection to women brings out the humanity in them and it is so refreshing to read in this overly complicated real world. This book is not about the sport of hockey that everything seemingly revolves around ( and the author continuously reminds us of that fact) it is way,way more than that!!!
NetGalley Link:https://www.netgalley.co.uk/catalog/book/139887