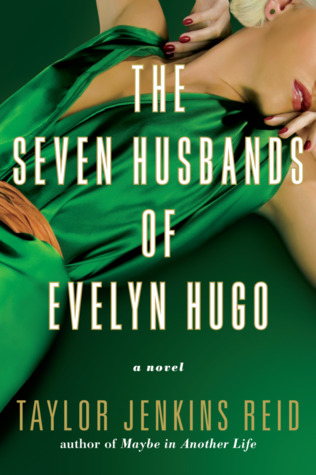 I saw this book all over the blogging community when I first started blogging. It continues to pop up on some blog or the other, every week (guess it is to be my blog this week!). My interest was not piqued by the blurb and definitely not the cover or the title. None of them spoke to my comfort zone when it comes to books. The reviews on the other hand were fascinating. The things people took away from this book, and the depth with which they felt for a character driven story , I caved and reserved it in the library.
I was amply rewarded for the moment of weakness and I read it one sitting. I did not clear away the things from what I was doing before, actually, did not even move much from perch till I read the last page. I took away the one star because the ending felt insufficient to me ( something that seems to be happening with alarming regularity nowadays) when I looked back on all that came before it.
The story is of an aged film star( who is more than just that or the number of husbands she had). She is finally going to come clean about her life history and to a random stranger at that , or so the author would like us to believe. Evelyn clawed her way up to the life she leads now, and it is a testament to the narrative capabilities of the author that I did not react negatively when encountered with people who I would have been too judgemental about otherwise ( I know that is not a good habit to have, but I tend to give it free rein when reading fiction). Each character is fleshed out and flawed but not apologetic about how they lead their lives. I really enjoyed the story and did not see the ending coming. I recommend reading this book, if only to read about Evelyn and how she came to have seven husbands!
P.S I continue to chip at my TBR and I am happy about the progress I am making.