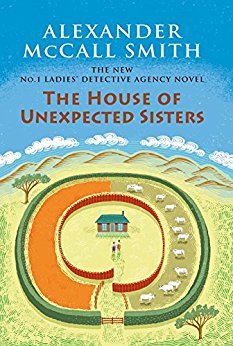 As mentioned in my first book review in a while, Flaxborough Chronicles #11 #12 I am going to schedule this post to publish a little while later. I did not really intend to get to this (currently) last book published in this series. I thought I would get to it in my own sweet time in order to draw out the feeling that goes with the series.
I have read all seventeen of the previous books, in the correct order and is probably the longest series that I have faithfully followed. I have reviewed sixteen of these on the blog. If you have the time and the inclination do check them out individually because they have a flavour that is hard to concisely summarize within a few words ( as should be the case as this is a review of a book that deserves its own space). I have only listed the ones I especially enjoyed.
I know I have not given the last book five stars and even this one is only four stars. This does not mean I think less of the series but in comparison to the few that had my hair standing on end with emotion, they do not exactly touch the same chord. They are special in their own way though.
I saw the #19th book due later next year on Edelwiess+ and was rejected an ARC. I am not worried though because my local library seems to be as enamoured with the series as me and all the latest books seem to be making their way promptly onto the shelves near me within the year of their release ( it has been so the past three years that I have been visiting it). This news however did spur me into borrowing this installment since I was now reassured there is another on its way.
In this story, we are back in Botswana and most things are moving smoothly and Precious is contented with her lot in life especially with her family. A new case then makes its way to them via Mr Polopetsi who is now teaching part-time chemistry at the school. There is more space in this book for him to express his love for the subject though people around him are still trying to make sure they do not offend him or scare him with their observations. Apart from trying to clear the name of a woman in trouble, Precious makes a strange discovery that has her questioning her entire faith in what she believed about her past but as things usually do things settle down and Violet makes her customary appearance. There are times when I did think Precious was being naive about the information she gathered but I was proved wrong so I caution you to not judge till the book is over. I am however concerned about Mma Makutsi and where her need for advancement will take her in the next book
P.S As any avid bibliophile who loves to recommend books would be, I was overjoyed to find out that my cousin was intrigued by one of the books and the author and she picked them up too. She may not like the same books that I did but she is enjoying the thoroughness of the author's approach to people and their behaviour. I definitely will continue to recommend this author(if not this series in particular) to anyone who asks.