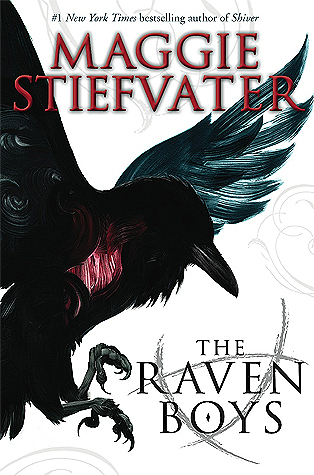 I need to begin with a confession, in this context it probably is more of a statement since most of the people reading this do not know me. I have always been a little reserved in terms of trying to talk to new people about new things ( to people I know, I have been known to chew their ear off with my talking). This meant I blundered around books, I did not know anything of trending books since Harry Potter ( and that too was recommended by a classmate!) , until of course I started blogging. I jump through a lot of blogs, I do not leave comments much (mostly because I do not know what to say) but I do 'like' them and store away the titbits they give out over books.
When I finally began to use that option on goodreads to keep a wish list and work my way through it, I started getting a chance to use my new-found information. I say all this to show you why I would go over to the young adult section in my library ( which is situated in the children's section and they all look at me strangely when I meander past their tiny tables) and pick out a book that so many people have praised on so many blogs.
I was taken aback by how much I liked the book. Nothing should have worked in theory. The plot involved children in high school, magic as a regular occurrence. Things I thought I was too old for ( what with me turning 30 this month, a fact I might drop a few times till it actually happens) excited me and had me engrossed and involved in the lives of the characters. The writing was most of the magic.It was simple in form but complex in the picture it painted, something that I think is hard to come by.
There are three boys, who are more than friends bound together by their ties to the boy leading them all. Blue is a girl who is the only non psychic in a family filled with them. The boys are after something to do with magic, something that one of them has been working on forever and now might just be the time he gets through. Blue might be the key to the discovery. The emotional quotient of the book is pretty high, we experience all their highs and lows and all the awkwardness in between. I am definitely looking forward to the next book. If you have been living under a rock, like me and not heard of this before, do check it out!
I am giving this only four stars because I want to see if what happens next could beat it in the pace of the telling.