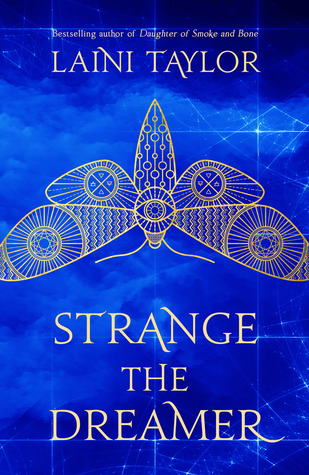 You have to have been living under a rock, to not have heard about the book before. I probably was and this floated into my view and came into focus only when the second book of the duology was released and everyone was singing its praises.
I was still hesitant, I have been taking tentative steps towards tracking down books being raved about in other blogs and reading them. It is not always an exact match but with the higher percentage of good books coming my way I have gotten bolder. Even before I reached home , I reserved a bunch of books which were waiting for me as I landed. I went the very same day (wouldn't you?) to collect them and arrange them lovingly on the bookshelf in a very visible location. I randomly chose to begin with this book and I was rewarded for the choice multiple times over!
This is an intense tale to say the least. The loss, the wonder and the eagerness and even fledgling relationships mean so much more than the time they get on the pages. Before I begin sketching out the story (many of you reading this might already familiar with it, but bear with me I will talk about my feelings about it as well) I need to comment on the names. When I was in middle school, I built on a summer holiday homework to write a story and built on it to make a series of stories. One thing I was terrified about was if people read it and saw their names in use or any familiar ones, they would think I modelled the people on them. Moreover, the names of the people I read about in the books written by authors far removed from where I lived were just that-names. So, I ended up twisting the names to be as weird as possible and they made reading a little bumpy. This book reminded me of that feeling. The number of syllables in each name and the way they are put together are the only things that did not sit well with me. Most fantasy books do seem to take familiar words and warp them. This took it a little further when it comes to just the character names.The other words we are given definitions of had a few familiar words(in one or the other indian language) with a brand new meaning.
Moving on to the tale, Lazlo Strange has been called a lot of things, but 'The Dreamer' has stuck. He has had a few changes in fate but now he is a librarian. This helps feed his obsession with the City that has been lost to the passage of time. Most do not even believe it ever existed. Then a part of his dream comes true and he is given a chance to live out a life he never expected to. He is to be part of an entourage who have set out to do something. On the flip side we have the girl who cannot dream, at least not while keeping her sanity. She does not know about Lazlo but she will soon and it will literally shake up her closeted life.
The book has all the required bits to wring the heart. As mentioned earlier, the losses are enormous and nothing can erase the past.The story develops slowly, breathing descriptions into each part and letting us absorb it. I am sticking with my effort to read slower than before and this helped me savour the book better. I would definitely recommend this to all my friends who read fantasy. Unfortunately, I have to wait for the access to the second book whenever my library decides to purchase it.
Affiliate link : Book Depository