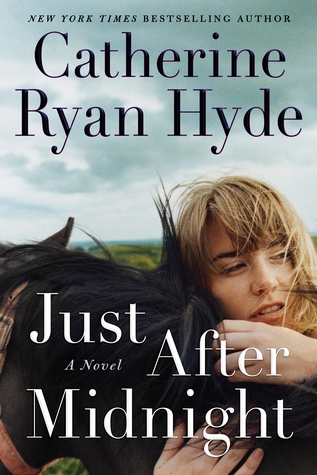 Narrator : Kate Rudd
I have read a lot more of the author's books than just the ones I have reviewed on the blog. I discovered the author a couple of years ago, the writing and the stories have continued to enthrall me since. This could be called a bias but it also sets a bar that I then measure every other book by her.The ones I reviewed on the blog are listed below, the cover page lead back to the reviews. You can check them out to see more:
Every book is a different journey, but towards the same goal. There is a need for normalcy defined only by the people whose worlds are no longer stable for some reason or the other. Her stories are the textbook definition of 'Uplit' in my book. This particular installment was no different. That may not sound encouraging, considering that I just told you that the backbone of every tale is a journey and also each protagonist is a socially different(I shall explain this a little later) person, but at the end of the day their learning curve is different. This in itself makes each of the books well worth the time invested in them.
This is the story of a woman, Faith who is adrift and flinching at every shadow in the fear that the life she left behind has caught up to her. It is also the story of a girl Sarah who gives direction and strength to Faith by just needing both of those qualities. Faith and Sarah are not socially normal (I did say I would come back to this), they do not behave as expected in society.They are unique and continue to surprise the people around them by rising to an occasion. Some of their behaviour cannot be put into words to give more reasons why I feel that the protagonists are 'different' , but once you read the book, you might remember me and realise that I finally make sense. (If this does occur, do leave me a comment to say you see what I meant).The situation is odd but the effort that is put in by all the people involved to just tread water and be calm in their lives is interesting to read/listen to. If you feel some of the actions by the people in the story seem too good to be true or a little unreal, the other characters also do voice their disbelief at some of the events which makes it more relatable. The narrator was great as usual.
I do not want to reveal more of the tale, but I do need to mention that the start of the book was slightly unorthodox. It dumps us right in the middle of the plot and for a while I thought I missed reading a prequel of some sort for this. This left me a little confused and even though the story started from the beginning soon after, I was still left with that odd sensation. That is probably the only reason this does not rank with the other five-star reads.
This was my listen from my Kindle Unlimited account.
My KU list now looks like this (after the last review of Her Last Day (Jessie Cole #1) by T.R Ragan: also narrated by Kate Rudd!)
Each cover leads back to its respective page on Goodreads if they look interesting to you. As you can see (if you did go check out my previous KU review) that I have almost swapped out the queue. One of the main reasons I did not begin this specific type of post (that is specifically focusing on my kindle unlimited list) is that sometimes, I am not at all in the mood for a certain type of story and I just replace it and may even some day come back to it. I did not want many witnesses to my flakiness when it comes to this. Now that I have started revealing the information though, I will just stick to it and hope that whoever notices could just chuckle and see a bit of their indecisiveness in picking particular books in me. My list does look a little dark doesn't it? I might just have to slip a Georgette Heyer in somewhere in between.