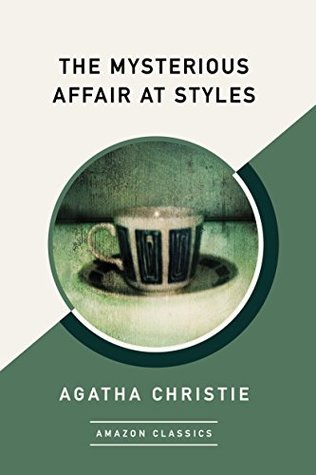 James Langton (Narrator)
I had this on my KU list because it seemed like something I might enjoy listening to. Once the characters were introduced I immediately recalled the entire tale and therefore could now sit back and watch the people make fools of themselves and not really have the need to hurry. This was a buddy read and you can find Rekha's Review here. There is  a world of difference in our experience. I am not sure if it was the audio vs reading (since she found the pacing slow) or if that it is what I expect from an Agatha Christie book.
Hastings is recuperating at the Styles when the unthinkable happens (it is predicted several times over but when it does happen it catches everyone unawares). Poirot is brought into the mix and although Rekha found the comparisons and mentions of Sherlock Holmes a little disappointing, I did not really mind it. Porot has people skills which he deploys in such a way that he makes everyone (except Hastings) feel intelligent and important. Hastings missed quite a few jabs his end and this story solely relies on Hastings' jumping the gun every couple of pages to 'find' the killer and as I knew the sequence of events it felt funny.
The family consists of two brothers, the elder's wife and other dependents hanging on to their stepmother for their daily lives. When the stepmother dies, chaos reigns and it is a study of contrasts to view the behavioural response of all the people involved. It took me a while to warm up to the narrator's impression of Poirot, I really enjoyed re-reading this book. Probably more than the first time or so that I read it.
My last KU review was: Deadly Recall By T.R.Ragan
My queue now looks like this: