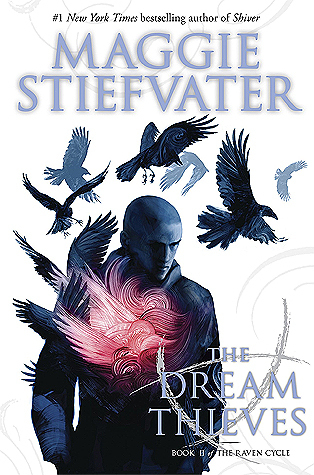 I reviewed the previous book here and I think  I finally got the hang of what this story actually is about. If you are thinking that is seems a  little absurd to like something while claiming to not know what it is about, I can explain.
If you look at my review of the first book you would see I just gave the outline of the tale and of my involvement in the story itself but nothing concrete. I am still not going to give anything concrete because nothing seems to stay that way. There are so many convoluted relationships explored in this one and I found the conversations between most of the people fascinating in its simplicity. The conversations may be upfront and simple but the implications of each run deep. If you feel I am contradicting myself, that is exactly what large chunks of the book made me feel like. This instability is probably why I am not giving this book a full five stars.
This installment is about Ronan. He is not the misunderstood mean youth as  most tales of this ilk would have him as, he is exactly as he seems and it was the best part of the book to get to know him further. The bonds between all the players in this search for an old King and his world is twisted and fraying here, there are a lot of changes and people struggle to keep up ( I definitely did!). The ending has a lot of surprises in store for us and I really like the Gray man's character, apart from the murdering (that is not a spoiler as you will see when you read the book)
The best thing this particular sequel has done is probably moulded me to be more receptive to whatever the next has in store for me. I think I might just enjoy this more with each passing book which is not something that happens too often . Since I started other books, I will have to wait till next month to finally get to the next one in the series but I will not wait any more than that!