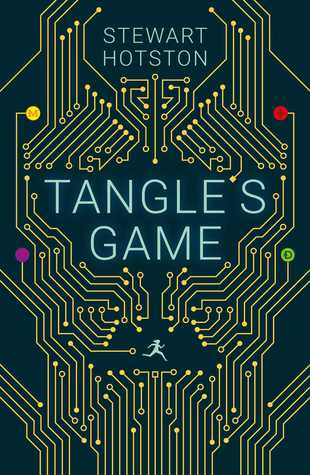 This book is available to request on NetGalley as of 23rd April 2019, if you are interested
I do not know what drove me to choose this book, the blurb looked interesting and the reviews that were there till the time I picked it up were encouraging. Since that time the reviews have become very negative and while I do see where they are coming from I think this book had huge potential.
It is the story of a woman who has been given information that could change the future of the interconnected world they live in. This is set in a future that is even more dependent on the cloud than it currently is. Lives pass through multiple online systems and people have a number that identifies them to all their fellow beings (this bit reminded me of an episode I saw on Black Mirror on NetFlix)
The writing of the book was pretty good. I cannot define what exactly it was but apart from the (a little excessive) swearing, the story was clearly put in front of us. The clarity though let us see a lot of the main protagonists and the team that eventually sets off on an adventure. This brought forth other issues. I had a hard time liking any of the people introduced to us, apart from a couple of henchmen (they were light entertainment). It was hard to empathize with the issue that is threatening the world peace and the lives of the people involved.There were too many instances of being told what the people are feeling because of their place in the world (birth/race etc.) and this got a bit repetitive.  Once the disconnect formed, even though I liked the beginning, I had a hard time finishing it. I did finish it and luckily for me it got better towards the end. There were some moments I liked and some moments that bored me but on the whole, I am glad I read this book. It is a political thriller and the dystopian scenario presented to us seems a very real possibility and I actually thought the hints given to us about the state of all other countries in the world seemed actually possible!
I received a copy of this book thanks to the publishers and NetGalley but the review is completely my own opinion.