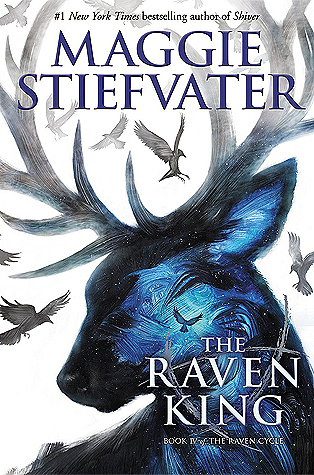 The series is now over! The writing won me over in the finale, but the third book remains my favourite.
I reviewed the rest of the books of the series here:
This was a pretty interesting book with an ending that seemed obvious. The narration to that expected end is what makes the story what it is.
If you look at all my previous reviews you will see how the story has built up to the moment in this installment. There is a lot at stake and magic is leaking. There are also personal secrets which are put into actual words instead of being hinted using other words. Blue and her raven boys with an additional person or two see their way to the end of their adventure. The writing/narration may not be for everyone but it was definitely unique. Saying anything (absolutely anything) more regarding their adventure would equate to being spoilers. This was a pretty great series and I would recommend it to those people looking for an interesting fantasy series with more than a few books.
P.S: This is a post that I am setting to post when I am travelling, I might get to the comments a little later than usual but I will be (probably more than) periodically checking the blog.