I am excited about two things as of writing this post. I finished this book finally!! It is 1087 pages short and it took me the final extension allowed by library to spur me into finishing it.
Secondly, the Goodreads choice awards nominations are out! I missed most of the initial voting last year. Also, it would not have been of much use to catch it in time, since I usually did not have many recently published books on my reading list.  This time it is now different, I have been drowning (quiet happily, I might add) in advanced copies  and have some idea about the lot this past year.
That said, I still had only read one book in each category and I went a little berserk and sent in write in nomination for the categories that I had not read anything in. (Poetry being an exception). If you haven't checked it out yet, do so, I was not in consensus with the results last year and am therefore urging those of you who do like voting to go ahead and make more interesting books victors!!
P.S: If anyone is interested, I will list my votes later in the comments and or in my next post! I would love to hear your take on the options we have.
I reviewed the previous book here: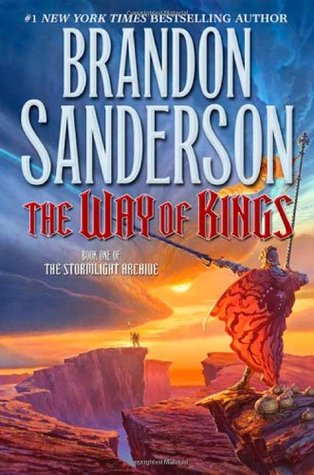 Now, to come to this majestic beast at hand, this book (and all the ones I read before it, you can check out the reviews by clicking on it). Bear with me while I try to give you something with a passing resemblance to a coherent review.
This is and will continue to be a very hard series to properly review. There is so much going on and the scheming is so elaborate and intricate that it is hard to appreciate if you are not actually in the middle of it all and thirsting for more.
We left the players all poised for action in the last book, everyone set out for a new role and with more knowledge than they had previously. It should not surprise me that, even in this book the stage is at the same way, the knowledge being more than in the previous one and the roles being further altered. There is so much action within these pages and each and every person introduced to us (both in the first book and in this one) is so fascinating . They are nuanced, layered and display a myriad of human emotion and capacity for growth and understanding.  This I will leave as a brief picture and move on to the specifics (or try to)
My favourite continues to be Kaladin an honourable man, who is at war with himself regarding the standing he has within the social structure. His path crosses with Shallan who has now arrived on the Shattered plains. She is finding herself in more ways than one. Her connections to the royal family are getting stronger. The extended royal family continue to impress. Szeth is tearing apart at the seams and on a spiral downwards. We get a whole new person, and some very special surprises in store.Each 'knight radiant' and his/her spren have such an interesting relationship, they teach each other and change with that learning. The Wit is back and active. This rich tapestry is perfect to wrap oneself in, and get lost in a whole other world with rules which are not completely clear. There are warring factions behind the scences with hidden agendas, trying to make us question our loyalties(yes, I do become loyal to those people I like within a book).I am looking forward to the next book, although I know for a fact I can only get to it when I am back from holiday in January. SOo many things are being pushed over to the year 2019, which I cannot properly digest is almost here!